August 5th - Cortez to Moab and Arches National Park. Left the hotel around 9:15 and got into Moab by 12:30. It rained off and on the entire way. Checked into the hotel and off to lunch and then to the park. The arches and formations are really impressive. Siskim and Chrisebert rate them two thumbs up!! The skies were overcast the entire time so the pictures could be brighter. Back to the park in the morning and then off to Maureen's place at Vail.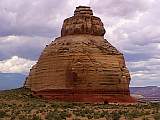 An interesting formation before we even reached the park. It reminded me of a water tank. It does look like a small doorway there, but we couldn't get close enough to tell.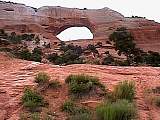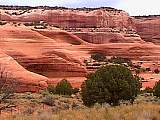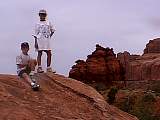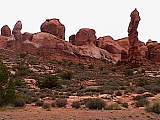 Balanced Rock.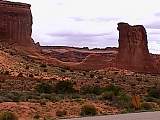 They believe that there once were two arches connecting these formations.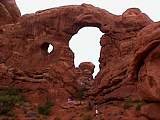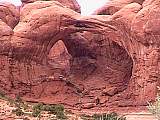 Very interesting formation!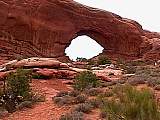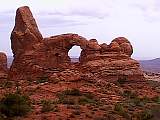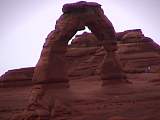 This is called Delicate Arch. The picture was taken from aways away.