August 6 - G'day! Today started out bright and sunny. We checked out of the Archway Inn and headed off to Arches National Park to finish up our sightseeing and to take advantage of the better weather for hiking and picture taking. We hiked to the Double Arches and later to the Skyline Arch. Then we picnicked in the park. The kids completed their Junior Ranger program and we exited the park. Instead of taking the direct way to get to Interstate 70, we took a scenic route (128!) that followed the Colorado River and the outside of Arches for many miles. It was quite picturesque, and although it took us longer, we thought it was worth the slower driving. Then a few hours driving to Vail where we're staying two nights to relax in Maureen Cheheyl's condominium. Thanks Maureen! It's a lovely place with beautiful views of the Vail ski slopes (sans snow this time of year). Maybe not too many pictures on the 7th.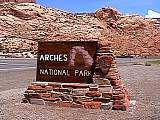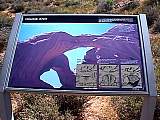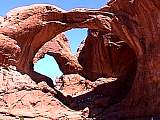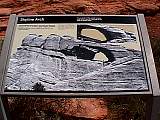 Interesting marker to show how the Skyline Arch doubled in size (in the 1940s, I think) when lots of rocks tumbled out at once.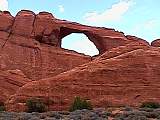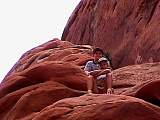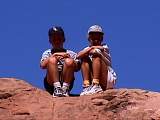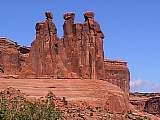 Although these are called the Three Gossips, we dubbed them the Three Kings.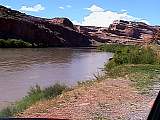 The Colorado River.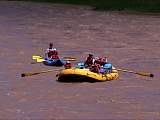 Raptors (er, I mean rafters) on the river.